During my initial days of blogging, my thoughts were always along the lines of – What's so special with the A-list guys? They seem to write the same stuff all the time, nothing special. Why do people prefer an A-lister's blog after all ? I have better ideas, better content – but why doesn't people read my blog? And a million more similar questions.
I'm sure you would've asked the same questions to yourself many times prior to reading this. Although during my earlier days of blogging, all these questions sounded like from a quiz master armory, I managed( with much difficulty) to convince myself that it was natural to have these questions. And they were not mysteries but all answerable ones.
Like any other blogger, I started to carefully observe all the celebrity bloggers and their articles. Though reluctantly, I subscribed to all those feeds and started to read them regularly. Honestly, it took some time to catch up with the guys posting frequency as I had lot of archives pending. I worked stretch hours and completed reading the archives.
But to my surprise, I found that there was nothing super natural happening with the A list guys. And gradually my questions started to answer themselves. There was no magic (no black no white nothing!), there was no secret. Everything seemed to me achievable.
So I thought, Okay, here I am with my greed to earn money online, with some half-learned design skills, a much celebrated SEO Specialist status many others didn't even know about and my notorious writing skills. I have the weaponry now let me march forward. But there was one problem. I had to teach myself everything, with a "trial and error" method, because in India (the south tip where I am), blogging was all about music piracy and cheating Google with MFA sites (I still believe some classic MFA examples are from India). Since I liked to do things the not-so-easy way and had a liking to hard work, I decided to take the way many wouldn't prefer, of imitating the leaders
I started my SEO blog, and started imitating the famous guys around. Initially I was a confused man(the way I still am), and started to imitate the tech-bloggers. You all know that this category of bloggers form the majority of the blogosphere, and everyone from 12 to 65 year old are tech-bloggers. As you might have already guessed, I failed to cope up with Tech Crunch and Gizmodo! So I removed the technology category and started blogging full time on Search Engine Optimization tips, after all that's what I enjoyed doing. It wasn't hard to blog on SEO because, most of the time the articles were written from my experience. And I had no problem finding topics to write – my boss would ask me to research on something and I would blog it. Simple!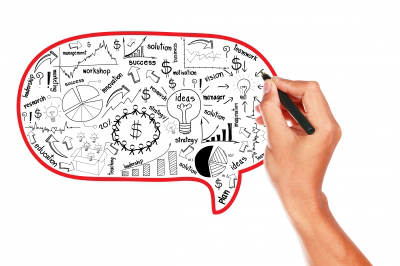 So, my "advice" today goes to all the young bloggers, who are in the journey to make money online with blogging. Here are the top 10 qualities that I found in top-bloggers worth imitating. Don't be shy – go ahead and imitate these guys, one day you'll get noticed for sure (I'm still waiting for my turn).
Be consistent – Come what may you won't fail in posting daily. If you do, think of Daniel from Dailyblogtips, he has 12 drafts ready at any given moment of time.

Plan one day in advance (scheduling months earlier doesn't work believe me.)

Create a personal touch like Darren Rowse's green T-Shirt, or John Chow's car.

Let money be your last concern, there's only one John Chow.

Spent some money first, don't go for free stuff – I made this mistake, and paid for it, literally !

Let the passion drive you

Don't envy others, accept them – At least show that you do, let the envy remain in your heart.

Get obsessed with blogging – think about tomorrows write up while bathing.

Get newer articles everyday – hmm, tricky one I agree, go to next point.

If you don't have new articles, write the old stuff in a different attractive way.

by Mani Karthik