Bloggers work hard to get a high number of readers responding within the comments section to their blog posts because it is a sure indicator that you have successfully managed to drive high traffic to your blog and that you've written something worthwhile enough to spark conversation amongst your readers. However a lot of bloggers don't take into consideration the converse of this: commenting on other people's blogs and how useful this tactic can be for your own blog. You just need to employ a few tried and true tactics the next time you think about leaving a comment on someone else's blog to take you from anonymous commenter to well-respected blogger:
Frequently leave comments on blogs
Leaving one comment on a popular blog may give you an initial spike in traffic from other commenters clicking over to your blog, but the traffic increase probably won't stick. You have to work towards establishing a name for yourself through the comment's section of blogs to garner a habitual increase in your own blog's traffic. Commenting frequently will also allow the author of the blog to begin to recognize you as a regular reader and you'll have taken the first steps towards creating a relationship with this blogger (or bloggers) which will help you leverage your own success in the blogging community.
Actually read the post, don't just skim it.
A big mistake that commenters sometimes make is that they don't read the article all the way through. Instead they merely skim the post and try to pick up on context clues and key points. There is nothing more frustrating and insulting to a blog author than to receive a comment from someone who clearly didn't read the post and consequently ended up missing the point of the post. Leaving these types of comments can make you look ignorant and backfire on your efforts.
Comment with something meaningful.
Unless you are looking to get lost in the sea of people leaving generic comments that attest to the greatness of the post or their love for the blogger then don't leave a standard comment that mimics the rest. To set yourself apart from the crowd you need to leave a well thought-out, well-written comment that causes the blogger and other readers to wonder what else you have to say. That is what will drive people to your own blog.
Don't shy away from debate.
Many times bloggers will write a controversial post knowing that it will incite discussion within the comment section. These types of posts do well among readers and are written for the purpose of voicing their opinion and getting alternate opinions from people with differing views. The trick to approaching these types of posts is to comment honestly with your viewpoint but also to maintain a high level of respect for any other opinions and for the blogger. You can offer healthy debate; just don't alienate anyone in the process.
Don't leave a link-ridden comment.
Driving traffic to your blog may be the driving force behind why you're leaving comments but you should never litter a comment with links back to your blog. This will cause you to come off looking like a spammer and can end up getting you black-listed from certain blogs. There is a fine line between self-promotion and spam and taking one step over to the spam side can be a crippling blow to your blog.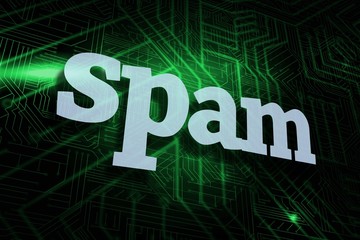 You can effectively use comments to boost your own blog's traffic, but you can also kill your blog if you don't approach commenting with the same integrity that you approach blogging. Done right, though, commenting regularly and with quality comments can skyrocket your own blogging success.
By
http://bloggerspassion.com/getting-the-most-out-of-blog-comments/