If you're looking for an additional way to monetize your site
or even make money without a site or large following
, this post is for you!
More and more people are opting to learn new skills online through e-courses and online membership sites, so you might as well cash in on the income opportunity right?
I've been selling
courses
(coupons are embedded in links on that page) on
Udemy
for a few months now so I thought I'd share my experience so far and what I'm going to be focusing on in 2015.
Should You Use Udemy?
It depends on the situation.
I think Udemy can be a great platform for getting exposure and making money with video courses. Just make sure you understand how their commission structure works. Also, be prepared to test other options.
Obviously you'll earn the most selling courses directly from your OWN site
, but there are downsides to that as well. Udemy definitely makes it easy, and it's a good option if you're new to selling video and/or you have a small following.
I don't think there is one definitive answer here. Even though Udemy takes a hefty commission in certain instances,
is it worth it because of the additional sales they drive on their own?
You really have to experiment, and that's exactly what I'm going to do!
What about you? Have you ever sold video courses? Are you thinking about it? Let's chat!

What I Like About Udemy

Like anything, there are pros and cons with the marketplace. I'll start off with what I like…
1) They promote your courses HARD!
Within the first two days of getting my course published, I had a couple hundred students enroll with
ZERO
promotion on my end. I just announced the course to my followers today (six days after it was published on Udemy.)
Granted, it's a free course so that is probably why the students signed up at such a high rate. I wouldn't have expected that many had the course cost money — especially since this is my first one and I had no audience on the platform.
So I can already see that it's not hard to get exposure for the free courses.
And once you join Udemy they
DO
send a lot of promotional emails out (actually too many for my taste), but it must work very well for them.
2) The course creation process encourages you to get organized.
Because Udemy provides numerous course guidelines and require you to have a certain amount of sections and lectures for your course, it does help you organize your material for a better learning experience.
Plus, it's much more effective to create a course with several shorter videos than one super long video (which is what I often do on YouTube).
3) It's great for site owners with small audiences.
If you have not yet built a sizable email list or large following, you can still make money on Udemy if you are good at creating video courses.
They currently have over 3 million students enrolled, which means they have 3 million people to market your course to. The better your enrollment and course ratings, the more organic exposure you'll receive.
4) Affiliates can easily promote your course.
Because Udemy has an affiliate program, you can encourage your followers to promote your course without the hassle of setting up your own or using an affiliate network.

What I Don't Like About Udemy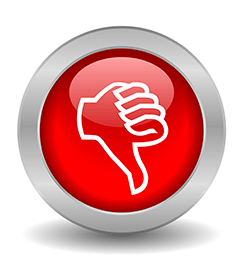 Now let's get to some things I don't care for…
1) Their commission structure is confusing.
I had to edit this section because Rob informed me that the commission structure I originally posted was wrong.
Last year Udemy made quite a few changes to their commissions, and it caused some high-earning instructors to jump ship. Basically if the person you refer to your course was already a Udemy member you only earned 50% instead of 97%. Yikes!
But they have reverted back to their old structure
and now you earn 97% (100% minus 3% in processing fees) on all sales you refer. So that's a good sign.
Nevertheless, their commission structure is a bit confusing so you need to read their terms carefully — that is, if you can find them!
Here are some of them at the bottom of this page
.
Apparently they change their commissions quite a bit, so I guess that's why they don't document them in many places.
However, that page doesn't mention that you receive 25% from affiliate sales and Udemy ads.
Thanks for clarifying this, Rob because I could never find that anywhere on their site!
2) The video quality is good but not great.
Because Udemy is hosting the videos on their site, no doubt they have to keep tabs on bandwidth.
So even though you may publish your videos in HD and they look great on your computer, you will notice the quality is not as great on Udemy's site.
It's not bad at all, but certainly not as crystal clear as it was on my computer before I uploaded to their site.
3) The final reviews took too long.
When I first published my course, The Udemy Support Team reviewed it within one business day. I thought,
Cool! That was fast!
But after I made the recommended changes (very minor), I waited another four days and ultimately had to email their support to ask for another review request. This happened twice.
I don't know if that's rare, but that didn't sit well with me.
By Lisa Irby
http://blog.2createawebsite.com/2014/09/29/making-money-with-udemy/
Would you like to get more compiled information on earning online, just click this text.